Gent-Wevelgem Cyclo

23.03.2024
Do you fancy warming up the Kemmelberg and Plugstreets one day before the pros during the Gent-Wevelgem Cyclo? On Saturday 23 March 2024, it's time for a ride steeped in history through Flanders' fields. Hurry up and sign up!
Will you gift victory away to your friend like Wout Van Aert did to Christophe Laporte in 2023? A day before the pro's you can enjoy a fantastic ride a beautiful and historical setting, during the Gent-Wevelgem Cyclo!
You can experience the impressive course choosing 5 different distances: 70 km, 100 km, 120 km, 140 km and 220 km.
Choose one of the five distances, go flat out on the Plugstreets, battle the wind in the famous Moeren and conquer the beautiful Kemmelberg. Whatever distance you choose, you will finish in beauty along the banks of the Leie.
Have you chosen your route? Great! Please find the prices for the Gent-Wevelgem cyclo below.
| | | | | | |
| --- | --- | --- | --- | --- | --- |
| | | | | | |
| Preferential rate (until 12/03) | | | | | |
| Standard rate (after 12/03) | | | | | |
It makes sense to register early!
Get off to an early start and register before March 12. This puts you in the breakaway group and you can benefit from a better price!
Did you know that thanks to our 'spring package', you enjoy a 20% discount if you register for Omloop Nieuwsblad Cyclo, Gent-Wevelgem Cyclo and Dwars door Vlaanderen Cyclo at the same time before 31 December 2023?
Please note: Your registration includes a €5 deposit for the use of your identification tag. This is refunded at the finish or you can exchange it for a unique medal or an original T-shirt.
Group registrations (until Tuesday 12 March - 23:59)
Want to take on the challenge together with colleagues and friends? Then you can register as a group until Tuesday 12 March.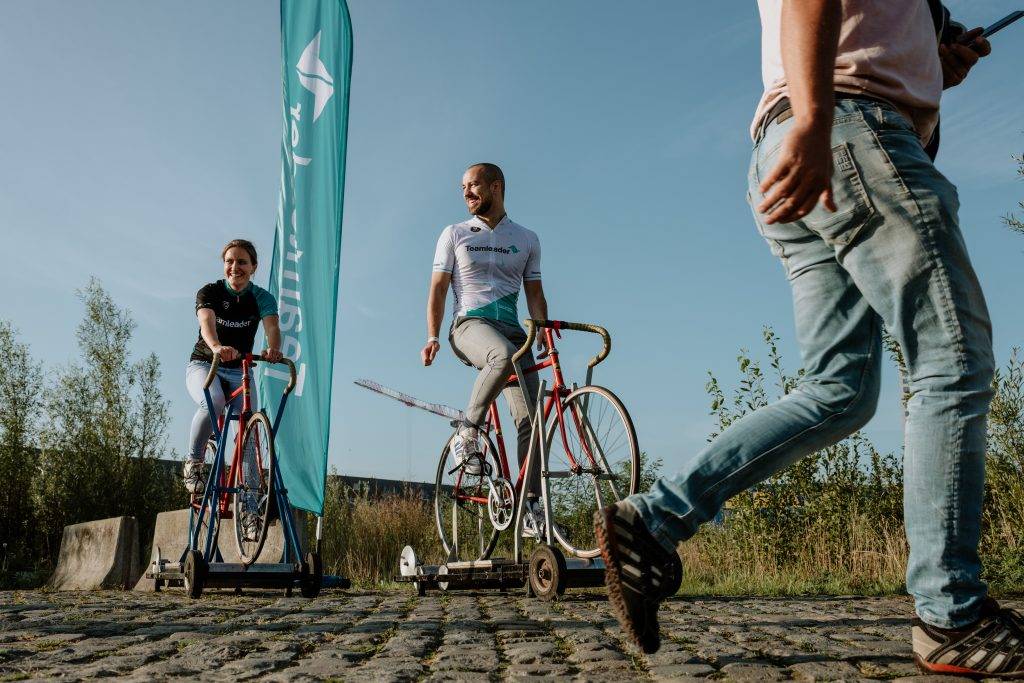 Teamleader,
proud sponsor of your free time
At Teamleader, we're champions for entrepreneurs and cycling. Cyclists and business builders alike push boundaries, ride in formation for success, and boast stamina to spare.
Top-tier health is non-negotiable for entrepreneurs to bring their A-game, and that's why Teamleader is all about the Teamleader CRM Classics Tour.
We tackle the toughest climbs hand-in-hand with entrepreneurs and patch up any gaps in their journey.

Etixx Sports Nutrition offers athletes healthy support for sustainable sport performances. Thanks to our collaboration with Etixx Sports Nutrition, you will be able to enjoy a quality supply of Etixx products (Isotonic, Energy Gel, Energy Sport Bar,…) during your spring classic. In addition, you will also be able to enjoy exclusive promotions and discounts on the Etixx range when you register and after the event. This way we can guide all sportsmen and women with their preparation and in reaching the finish line.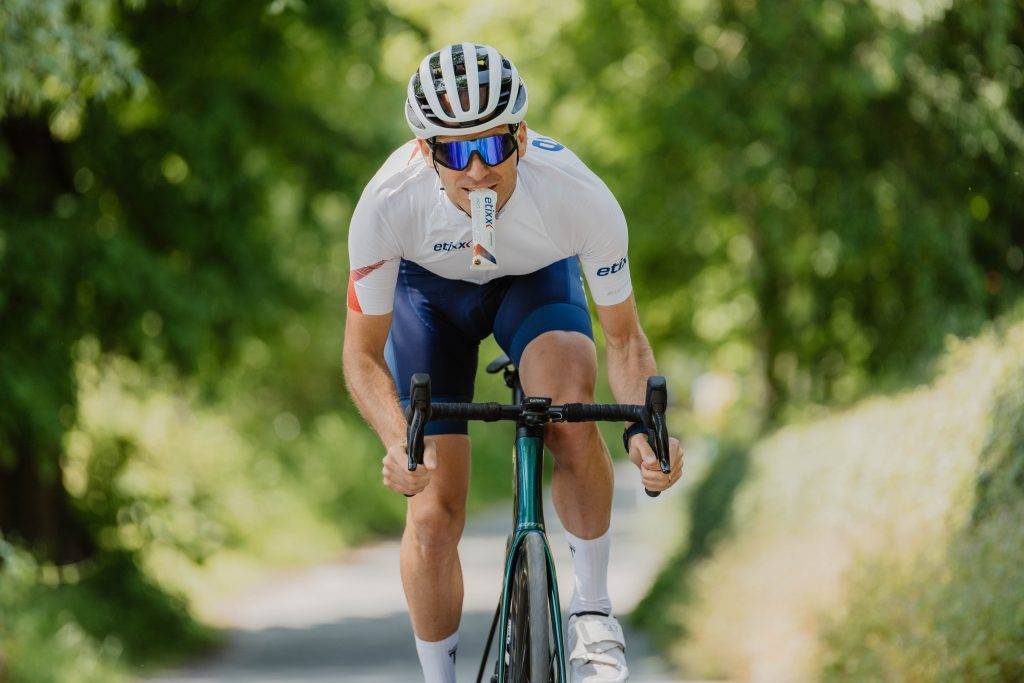 Rewards during Gent-Wevelgem Cyclo!
Bring your old mobile phone(s) to Gent – Wevelgem Cyclo on Saturday 25 March in Wevelgem!
By doing so, you support Proximus' 'Recycle' campaign but also get a €5 discount voucher per device for one of the next Continental Classic Tour cycling tours.
The Proximus stand will be open from 11am to 4pm and you can hand in up to 4 devices.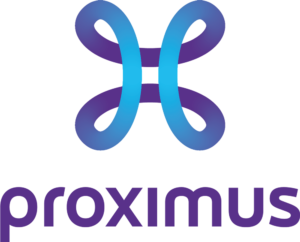 Ook dit jaar krijgen een aantal duo's de kans om lid te worden van de Continental Cycling Teams. De cycling teams worden begeleid onder onze ervaren teammanager Bert De Backer.
The organisers advise everyone to avoid any form of strenuous physical activity for which they are not adequately prepared. Make sensible choices about the distance you ride and/or the pace you set for yourself.
Anyone who aims to improve performance and compete at a high intensity should see a (specialised sports) physician annually for a check-up. There is no requirement to produce a medical certificate.
It is up to the participant to decide how to use the information resulting from a medical check-up. The organisers cannot be held liable in this respect.
Sportograf is our official photo partner and will take photos of all participants during Gent-Wevelgem Cyclo. You can order these one day after your participation by clicking the button below.
You can find more info on how your photos will be handled here.
Ride with us and support Younited Cycling
Besides being a relaxing activity, cycling is also a powerful tool. Under the flag of 'My Team, My Home', Younited Cycling builds cycling teams where everyone is welcome and included.
Their participants fight against vulnerability in housing, mental health, well-being, poverty, migration or addiction.
In their peloton, they find more than just teammates, they find a home. They are coached by social workers who give them a warm welcome and individual attention, to guide them both on and off the bike.
Additional funding is needed to help Younited Cycling grow. Your contribution can also help. When registering online, you have the option to donate 5, 10 or 15 euros for Younited Cycling.
The essential guide for cycling in Flanders
Why not stay longer in the vicinity? Go and give it all as a true Flandrien on the famous bergs & cobbles.
Discover imposing routes, cool events, challenging bucket lists and tips for your stay!
Visit the most historic cities of Flanders and quench your thirst with one of our famous beers.
Share your ride with #TeamleaderCRMClassicsTour